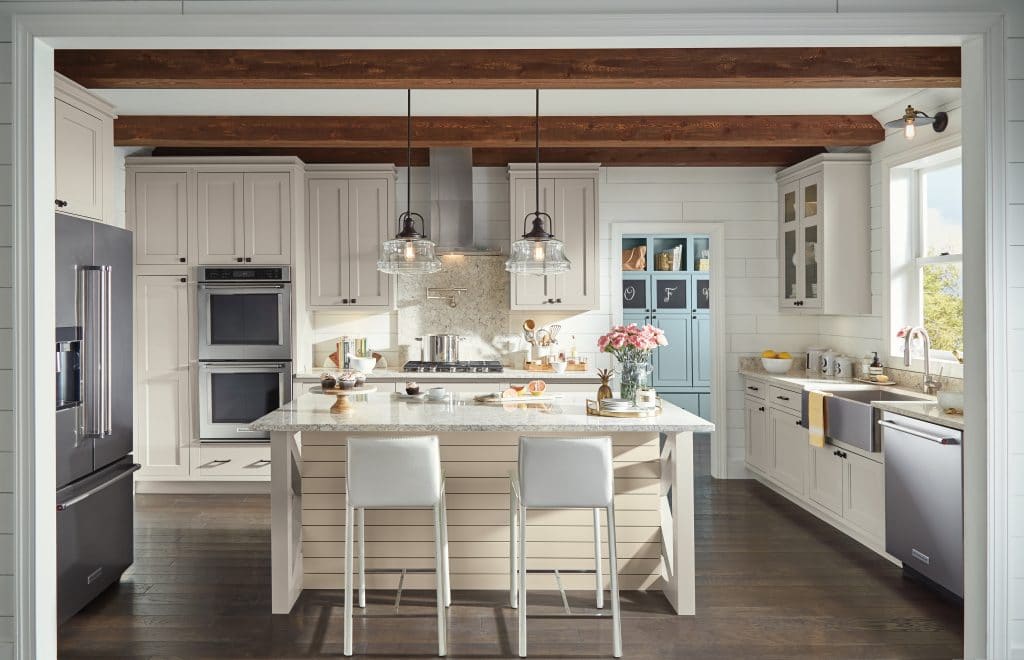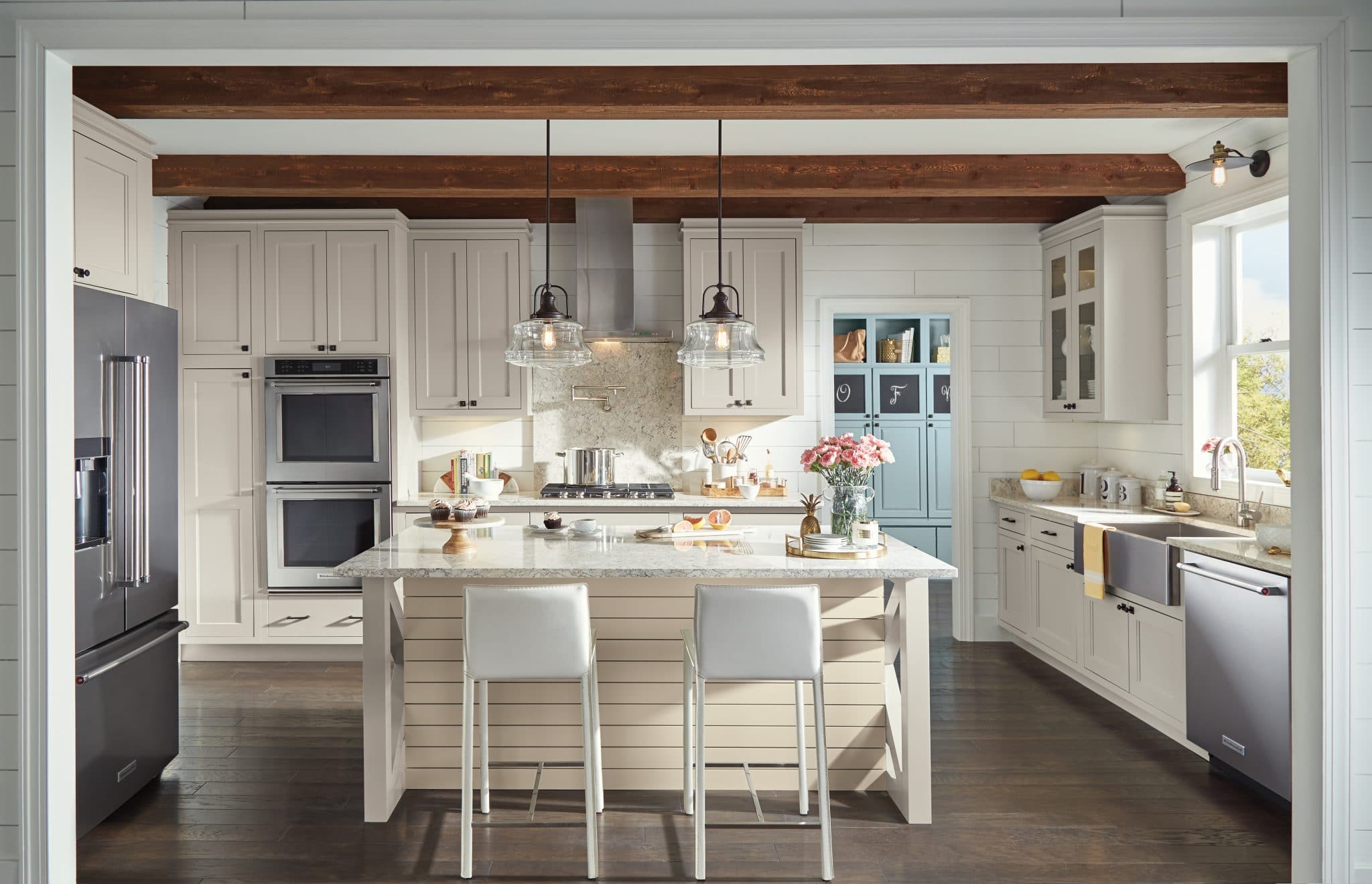 Have you noticed how the kitchen becomes the gathering spot no matter the occasion? The kitchen has been described as the heart of the home. It's where conversations are had, food is shared and memories made. Often times, however, there is something about our kitchen that annoys or frustrates us, elements that inhibit us from utilizing this space to its full potential and our own desires. When that happens, a renovation is necessary. In considering a renovation, there are factors that determine when the best time of year is to renovate.
1). Lifestyle: If you're a very active person year-round, time of year may not be a huge factor but if you are more active during the spring and summer months, this may be a great time for a renovation. If you're routinely out and about enjoying leisure hobbies and activities, having construction workers in your home would not be a big deal. If you are a person that rarely leaves the house or enjoys homebound activities such as gardening, knitting or landscaping, you'll have to determine how and when you would not mind the inconvenience of workers in your home.
2). Family schedule: The family's schedule can be a very influential factor when it comes to a kitchen renovation. During the school year, families often need to eat both breakfast and dinner at home. Active construction could inhibit this routine and induce stress within the family. To minimize this inconvenience, select a time of year that will impede the family's schedule the least.
3). Weather: Builders and construction workers manage projects during every season, but if you want your renovation completed during a warmer month, you'll need to reserve your construction team early because these months tend to book up the quickest. Also, if you want a speedy turnaround time and you live in a snowy climate, it's suggested you not select a winter month to complete a renovation project. For a combination of reasons, snow and ice can interfere with the timeline of a project.
4). Discounts: The average cost of an American kitchen renovation is $30,000, so homeowners often wait until they can find discounts on big ticket items such as kitchen cabinets and appliances. Black Friday, Presidents Day and Labor Dale are just a few holidays when discounts abound. If your schedule allows, you can wait until items are discounted. This will enable you to stretch your budget further.
5). Eating plans: When you're not in the middle of a renovation, you may not consider eating plans too often. However, a kitchen construction project can impact your family's eating schedule greatly. The school year is not conducive to eating out, especially if you're parents who like to get your children to bed at a decent time and keep a strict nightly routine. Eating out can also get expensive. Warmer months can help with this by offering the ability to grill out on a deck or patio or get takout and eat at an outside table.
6). Budget: Some people base the timing of their renovation on when they have the most money in their wallet. While summer is a popular renovation season because of weather, it could be a time when your family has less money due to summer camp expenses, vacations and other activities. Similarly, November and December may not be great months for a renovation because many people are digging deep into the pockets for the holidays. Tax return season or a big commission month are a couple of impetuses for planning a renovation based on personal finances.
Selecting the best time of year for a kitchen renovation is a significant component of the overall project. Consider the above factors when working with a kitchen designer and builder. Doing this will limit the stress in your life and allow you to fully embrace the experience.